Factory Floor Shop Coat - Navy
$

210.00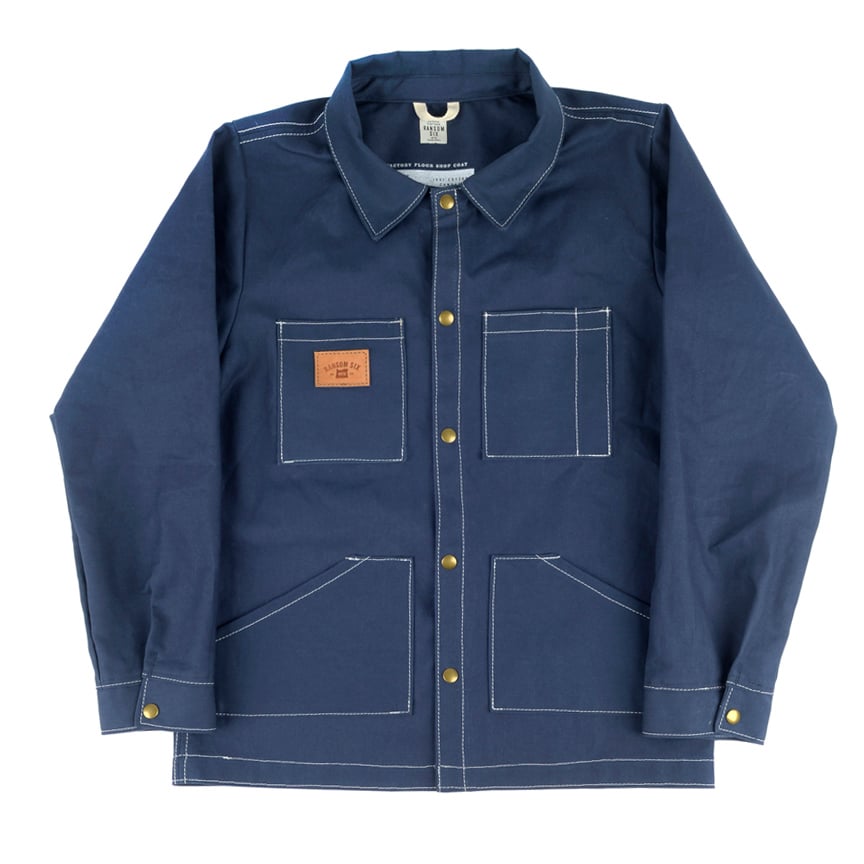 (Note: Our jackets are produced in short runs, and often to order. Currently they're about a week out. Sometimes sooner depending on size availability.)
Constructed from 10oz 100% cotton canvas, the Factory Floor Shop Coat is a simple, unlined utilitarian overcoat inspired by Chore / Work coats of the 20s and 30s. Workers of the time -- everyone from farmers to factory workers -- wore the coats daily to protect their clothes from grease and grime, and for warmth. We've kept a traditional four-pocket design and updated it with a split chest pocket designed to hold an iPhone and pencil(s). While these aren't waxed on our end, they certainly can be, and we encourage it. The fit could be described as standard. A little loose, for layering under.
Our version features a snap closure on the front and the wrist cuffs, as well as a leather patch and twill hanging loop. The back is a simple straight back. We've also hidden a whimsical "Respect the Fist" message inside each cuff... a suggestion to would-be unruly co-workers, friends or clients.
Raw canvas is best left unwashed, or gentle cold water wash dried flat. Spot cleaning is recommended. We encourage you to rock the grime. It is a status symbol, after all.
These coats are handmade one at a time at our shop in Portland, Oregon. See photos for size chart. Available in Olive and Navy.
Share